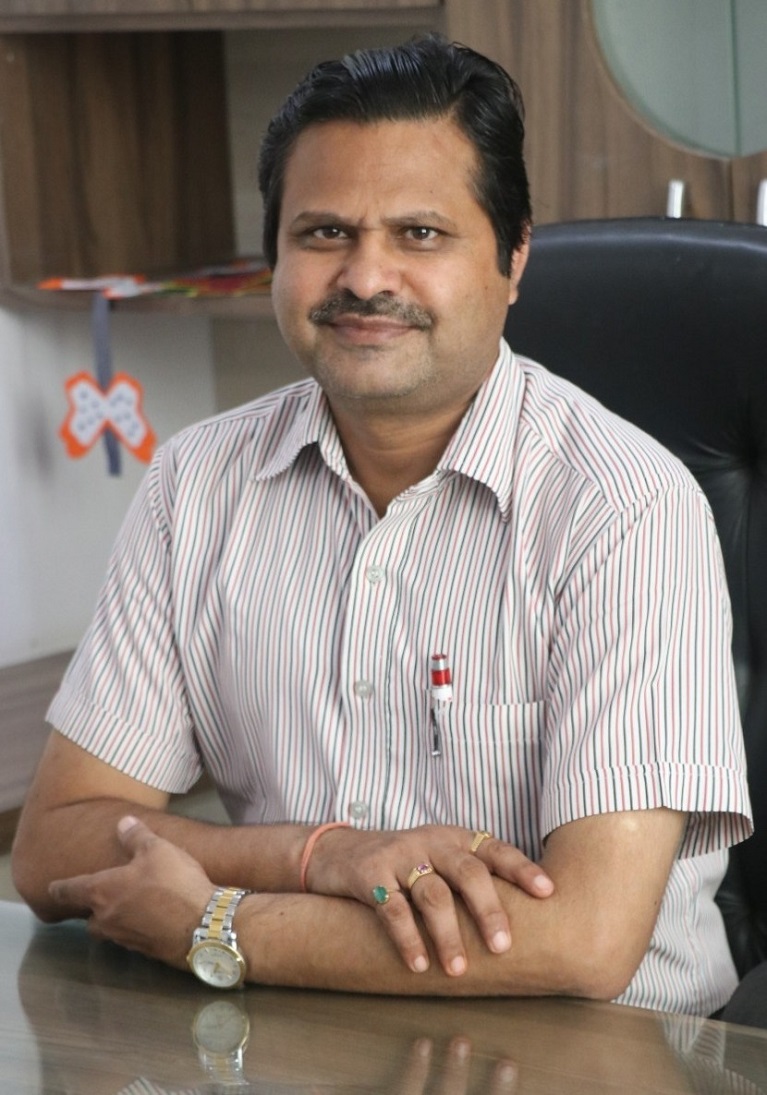 Director : Er. S.K. Gupta
"Without good Sanskar Ocean of knowledge
And talent could be worthless." "
We at "Sanskar Public School" (SPS) are committed towards meeting the modern Era. Sanskar Public School family strives for excellence by updating their knowledge and applying the same in a result oriented way using modern equipment, teaching techniques and developing the best for the pride and glory of our nation.The School is determined to follow thefollowing Principles:
* The pursuit of academic excellence.
* The development of strong character and leadership qualities.
* The provision of value based quality education.
* The provision of technology enhanced education.
Sanskar Public School proclaims a powerful vision for the future of young children and has a deep understanding of responsibility to help shape their lives. Our aim is to unearth every child's talent and provide opportunities, which will enable them to develop 'Self Sanskar'. We are focusing towards importance of inculcating good Sanskar. Sanskar includes all the activities to bring quality, purity and stability. We are confident that in the coming years we shall equip our students with not only the basic knowledge of their concerned discipline but also a deep insight into it.
"A Million miles journey starts with one step". We have begun the journey to provide each learner the necessary tools to reach his/her potential.
Highlights of Sanskar Public School
The Sanskar Public School Gwalior is one of the famous and popular CBSE School of Gwalior. School provide an environment in which the child can develop social competencies. School excels in its academic expedition merged with the right proportion of the co-academic activities which makes it one of the Senior Secondary leading School in Gwalior.
We are running the School from Nursery to Class-XII.
We have lush green campus with all the three stream Science (PCM) and (PCB), Commerce and Humanities.
School provides conveyance facilities for 20 Kms. Classes with digital teaching with CCTV cameras are installed in all the classes.
For pre-primary classes we are providing Air Conditioned classrooms.